Water resistant woods: this is what you should know
When looking for the most befitting stain for your outdoor (or indoor) wood project, several factors need to be considered. There are two main stain types according to their bases- oil-based stain & water-based stain; and in specific conditions, one is practically better than the other. Depending on the type of wood, any previous wood treatment & weather exposure, both these types of stains offer different levels of coverage & protection. Here are some properties of both the the stain types to guide your decision:
- The water-based stain is breathable, does not emit harmful fumes or odors, is not flammable, dries quickly, retains its color for a longer period of time, offers a richer hue of color, is extremely resistant to mildew and mold, and is easier to clean requiring only soap and water; while
- the oil-based stain needs more time to dry that allows for a more even finish, penetrates wood deeper, requires less for long-term maintenance, is extremely durable and offers a thicker seal for wood. 
The type of wood also plays a key role in deciding the right stain. For example, when coating a wood with natural resistance to rotting, it is better to use a water-based stain. Examples of this kind of wood are cypress, cedar & redwood. 
Similarly, previous wood treatment is a crucial factor to arrive upon the correct stain. If the wood to be stained bears a previous coating of stain/ paint, care should be taken to ensure a new, even protective layer. It may be difficult to ascertain the previous layer,  but knowing it will undoubtedly help in choosing the apt stain. If the previous layer is oil-based, opting for a water-based stain now is advisable as the latter will adhere better as compared to an oil-based one.   
The kind of weather the wood will be exposed to is also significant in determining the best stain-base. If the wood element is going to have a direct exposure to rain, wind & sunlight, an oil-based stain is the best option. This is because it is more durable than a water-based stain, and will impart a much better protective cover against these weather conditions.
Interior spaces like bathrooms & kitchens are also in constant contact with varying levels of high moisture, especially bathrooms. And so, staining the floors & other wooden surfaces becomes important in these spaces too. In this image, the stained pine floor looks natural even in the monochrome design.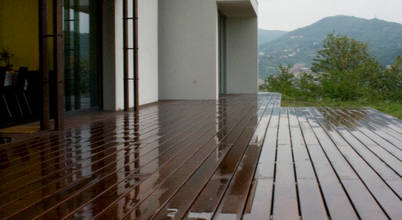 Water resistant woods: this is what you should know. Among other water resistant wood types are White oak and teak. These are also long lasting woods resistant to warping, decay, cracking, or twisting. These dense woods do not need a lot of maintenance and have a natural ability to repel rotting, moisture & insects. 9 Mighty Woods For Outdoor Projects. Woods for outdoor projects. The third major player, cypress, grows in swamps and has a conical base, with roots that seem to stand out of the water. Its sapwood is almost white, while the heartwood color varies from a light yellow brown to a reddish brown and dark brown. Inland cypress, like the sample shown here, has the lighter-colored heartwood.
Video of Water resistant woods: this is what you should know
Water resistant woods: this is what you should know
Wiki. Many species are quite resistant to water damage and suitable for outdoor use: Teak - ( Tectona Grandis) - which has been used to build ships for millenia Redwood ( Sequoia sempervirens) - which is very popular in America to build outdoor structures Deodar ( Cedrus Deodara) - traditional house building wood in Himalayan villages What Kind Of Wood Is Waterproof?. Water-resistant Woods. Hardwoods in general have better water resiliency than softer woods like pine because the fibers are tightly packed together, resulting in less absorption, which does not mean all hardwoods are waterproof. Maple, oak and birch flooring expands and contracts due to moisture in the air. 8 Rot-Resistant Woods For Your Outdoor Projects. Using rot-resistant wood outside is especially important when the wood comes in direct contact with the ground, like with a raised garden bed or vine trellis. Ground contact opens the wood up to mold and fungus because it allows moisture to penetrate the wood, which expands and splits in response. How Water Resistant Is Poplar Wood?. Treated Versus Untreated. Treated poplar wood is significantly more water resistant than is untreated wood. Treating the wood protects it not only from the elements, but from harmful wood-decaying organisms, according to the University of Minnesota. Untreated poplar heartwood lasts only for three to four years on average. Naturally Rot-Resistant Woods. Naturally Rot-Resistant Woods. (Underwater, where there is very little oxygen, wood lasts for decades, or even centuries, with little decay.) Dozens of companies specialize in salvaged wood: redwood from wine vats in California, longleaf yellow pine from bridges, cypress from timber buildings in the Southeast.
Tags: Know, Water Resistant Woods: This Is What You Should Know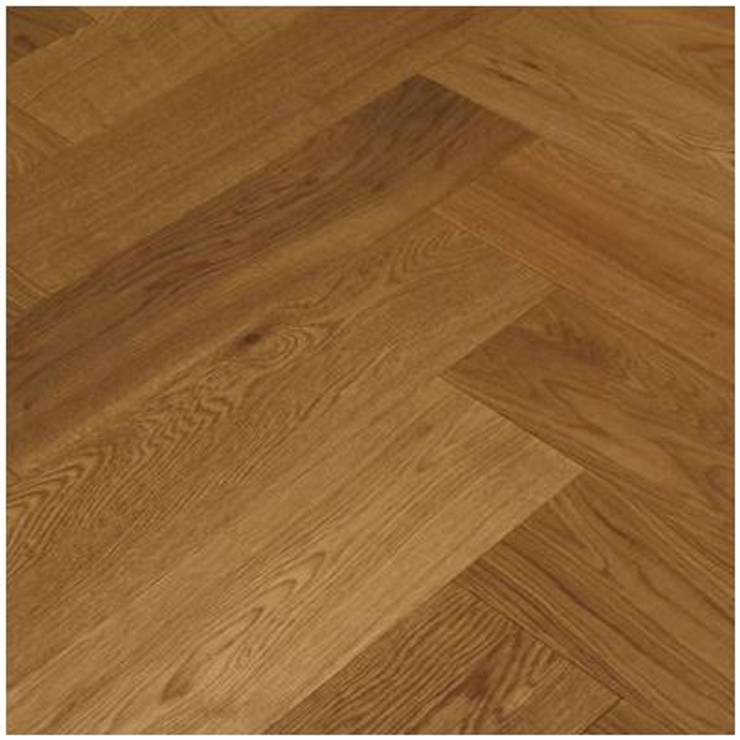 Water Resistant Woods: This Is What You Should Know
Three Reasons Why You Should Use Water-Resistant Laminate
How To Clean Pet Urine From Wood Floors
Moisture Resistant Laminate Best Water Resistant Wood
How To Choose Drywall Mold Proof Lowes Learn Select Right
Water-Resistant Laminate Flooring
Mold Proof Wood Follow These Steps To Spot Key Signs Of
Laminate Flooring In Bathroom Ideas That Explains Why You
Your Guide To Water-Resistant Greenboard Drywall
Kitchen Flooring Options Best Laminate Flooring 100
Bed Bug Resistant Furniture And What You Should Know
What Are The Advantages Of A Cedar Deck? (with Picture